A surfer has been bitten by a bull shark in Florida.
Sam Cumiskey was near the 1500 block of the beach at Ponce Inlet in Volusia County August 29 when the incident occurred.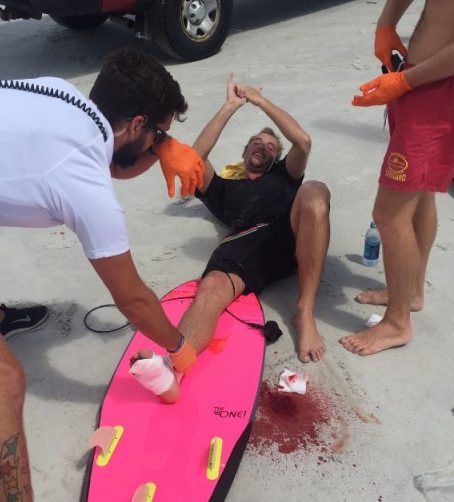 The 25-year-old was around 35 yards from shore, in five feet of white water around 3 pm when he fell and his right foot hit the bull shark.
"It kind of felt like kicking a wall really hard, is a good way to describe it. Or a wall kicked me. I knew what was going on. It was a big, gray bull shark biting my foot," Cumiskey told WFLA. "I looked down and my foot was in the shark's mouth,"
He said the shark was larger than he was and estimated it to be around 6 to 6.5 feet long.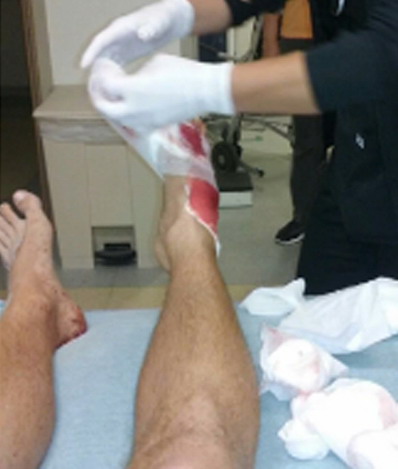 After he paddled in, he used his surfboard leash as a tourniquet. The wound was rather severe. "A sizable chunk was missing from my foot. Well, not missing, but filleted open," Cumiskey said
Four tendons on top of his foot had been severed.  Thankfully, doctors were able to reattach the tendons, but Cumiskey will be out of the water for at least two months.  A gofundme page has been set up to help Cumiskey with his medical bills at: http://www.gofundme.com/2me52gcg
This was the second shark attack bite in Volusia County on Monday.  The other was reported just after 2 p.m. at the New Smyrna Beach jetty. A 37-year-old was bitten on the ankle while surfing.  Apparently the wound was minor and only first aid was required.
There have been a total of 57 shark attacks bites in 2016, 5 which were fatal; 25 reported in the US, with 17 occurring in Florida. Eleven have occurred in Australia, 3 of which were fatal.
All locations have been marked on the 2016 shark attack bites tracking map.