A teenager grabbed a shark by its tail and was then bitten by the shark.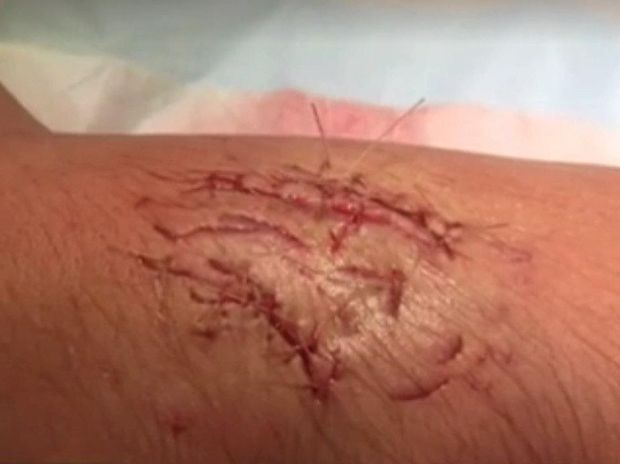 Wilson Statham saw the small shark swimming at Whitehaven Beach in Australia on October 4.
The 15-year-old then reached down and attempted to pull it out of the water.
"I grabbed it by its tail and pulled it out of the water. As I was pulling it out of the water, it latched onto my forearm and wouldn't let go," he told Channel 9 in Brisbane.
Thankfully the shark missed severing an artery. Statham was treated on scene by a former paramedic before being transported to the hospital where he received 30 stitches.
There have been a total of 73 shark attack bites in 2016. Seven of which were fatal; 34 were reported in the US, with 25 occurring in Florida. Fourteen have occurred in Australia, three of which were fatal.
All locations have been marked o the 2016 shark attack bites tracking map.