The Strike from Nicole McLachlan on Vimeo.
Conservationist Nicole McLachlan gives her personal account of the shark nets and drumlines placed in and around Australia in her short documentary The Strike.
The filmmaker made national headline with her recent hunger strike. The strike is aimed at changing the policy's and commitments of the Queensland State Government/ Department of Primary Industries.
According to her website  http://www.nicoleshungerstrike.com/ her goals included:
A commitment of at least $16 million (to match the NSW State Governments' recent commitment) into the trial and implementation of non-lethal alternatives along Queensland beaches (to ultimately replace shark nets and drum lines).
A commitment to phase out all drum lines off the Queensland coastline over 5 years, by replacing these with non lethal alternatives (e.g. shark spotters programs).
A commitment to phase out all shark nets along the Queensland coast within the year 2016. These nets are a high risk to beach goers and marine rescue crews and should be removed as soon as possible.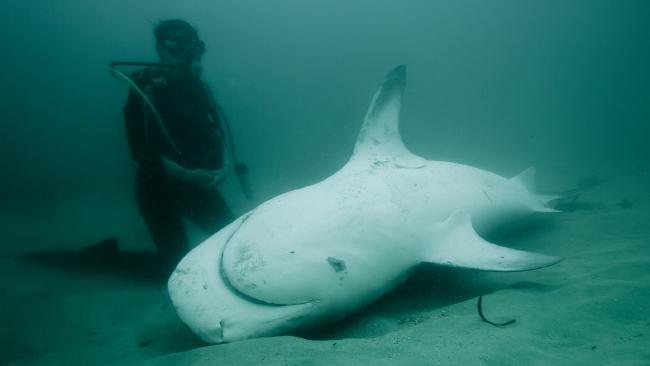 She began the hunger strike on February 6, 2016 and on February 12 was contacted by the Minister of Fisheries and Agriculture.
In a Facebook post she stated: "In order to continue dialogue between myself and the government regarding this matter, and to achieve the best result for marine life in Queensland, I will be ending the hunger strike… when a meeting date and time is made by Leanne's office to meet with me."
It appears Ms. McLachlan may be able to discuss her hopes for a better fisheries program and share her goal of saving marine animals.
She has issued a call to action requesting supporters contact the Queensland Minister for Agriculture and Fisheries, Leanne Donaldson to share their support for non-lethal alternatives to shark nets and drum lines.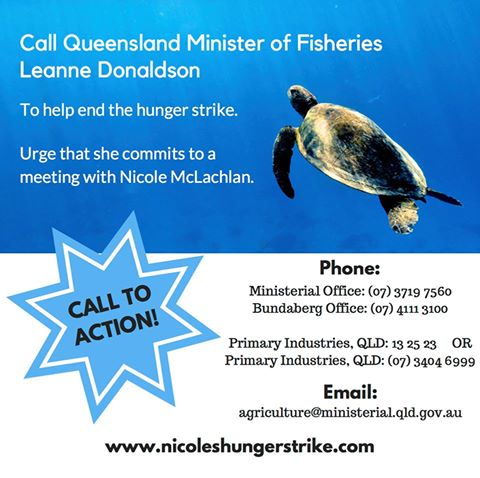 Tracking Sharks has scheduled an interview with Ms. McLachlan which will be covered later this week.