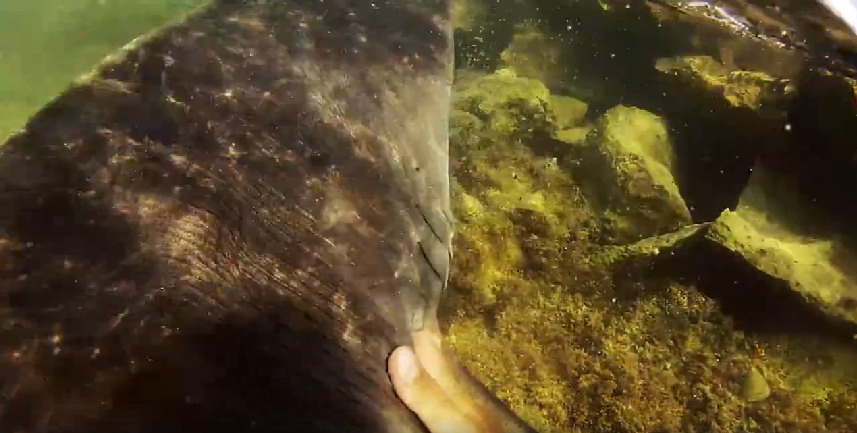 A tiger shark has been freed from entanglement in Australia.
Crayfisherman Justin Small and a friend noticed movement in the waters of a jetty near Abrolhos Island off Western Australia's Mid West coast.
Upon inspection the two noticed a 9 to 10 foot tiger shark entangled in rope.
What would you do if you saw a shark tangled in rope? This is what crayfisherman Justin Small did.

Posted by ABC Midwest and Wheatbelt on Wednesday, March 9, 2016
Mr. Small, who was wearing a GoPro camera, entered the water.
He said the shark "was quite worn out by the time we got to it. We knew that we had to untangle it pretty quick, it was in a pretty bad way, so we saw the rope in the water and started untangling it and … swam it off."
"It was a really good experience making sure [the shark] came back to health."
"Being able to release a big tiger shark like this when it poses no threat to anyone, that's pretty special, and I feel quite proud to be a part of that."
Direct link to the video here.