Leeanne Ericson was bitten by a shark in California while swimming off San Onofre State Beach April 29.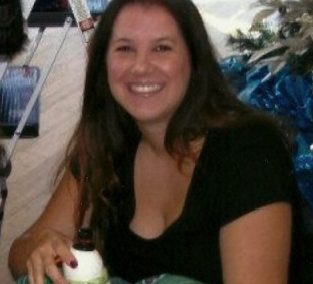 The 35-year-old was swimming near her boyfriend who was on a surfboard when she was bitten by what was possibly a great white or a seven-gill shark.
The shark pulled her underwater and her boyfriend quickly went into action.
"He jumped and dove off the board and went looking for her and found her on the bottom and brought her up on the surf board and paddled in with her and tied the leash around her leg to try to control the bleeding until they airlifted her down to the hospital, but if it wasn't for him she wouldn't have made it. He truly saved her life." family friend Laura Smith told CBS8.
The shark had caused a severe injury to Ericson's right buttock and leg.
According to a GoFundMe page set up for the mother of three, Ericson was drowned and "It tore her right back leg from her glute to her knee".
Thomas Williams, who recently passed his EMT training test, was on the beach and was able to assist.
"It was definitely to the point, her hamstring was gone", Williams told The OCR. "If she didn't receive immediate care, it was life-threatening."
"All of the back of her leg was kind of missing."
Ericson was taken by air from San Onofre to Scripps Memorial Hospital in La Jolla where, according to Smith, she was placed in a medically induced coma.
This is the first shark attack bite reported with injury in California for 2017, as we previously reported a kayker was thrown into the water off Monterey Bay by a great white shark on March 18.
There have been a total of 39* shark attack bites in 2017, 5 of which were fatal*; 18 were reported in the US, with 14 occurring in Florida and one in Hawaii. Seven occurred in Australia, one of which was fatal. One with no injury and zero suspected attack bite.
All locations have been marked on the 2017 Shark Attack Bites Tracking Map.
*Two may be scavenge