Recently, a photo has emerged which may show the 62nd known specimen of the rare megamouth shark.
The photo is reportedly from Balingasag, Misamis Oriental in the Philippines.  Marine Wildlife Watch of the Philippines posted the photo on their Facebook page.  The group believes the shark was about to be slaughtered and was seeking more information.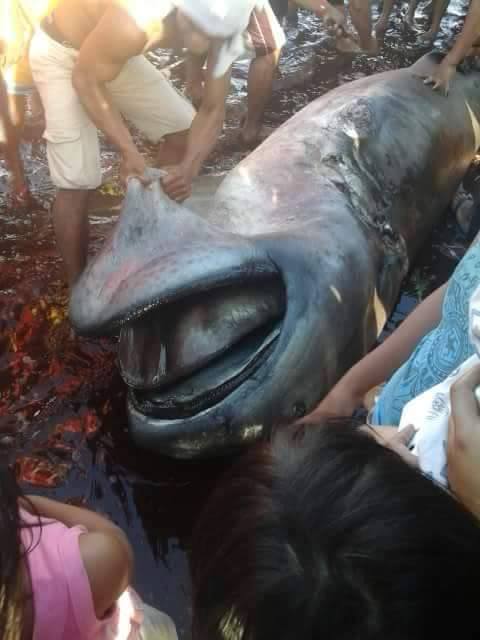 Megamouth sharks are extremely rare, with only 61 known specimens to have been seen or sighted. A total of six have physically been documented, three of which were found in the Philippines.  The new photo does not match any of the media listed with the other specimens caught. Also, the photo does not return any matches on reverse image searches.
The photo posted by Marine Wildlife Watch of the Philippines appears to bring the known specimen number to 62.  Unfortunately, the length, weight and sex of the shark are not available at this time.
Megamouth sharks are known to be deep water sharks.  In May 2004, a female megamouth was netted at a depth of 2,600 ft (800 M).
Researchers were able to tag one megamouth shark in 1990.  During the day, the shark stayed at a depth between 390 and 520 ft (120–160 m). Around dusk the shark would ascend to the shallower water. It would spend the night at depths between 39 and 82 ft (12 -25 m).
This would be the second megamouth shark found in 2016. On April 14, a megamouth shark was caught by fisherman in the Mie Prefecture of Japan.  That shark was estimated to weigh 2,000 lbs (907kg).
Tracking Sharks has covered several of the other finds: May 2014, July 2014, and January 2015.
Read more about megamouth sharks at Shark Devocean