A rare megamouth shark has been caught in Japan.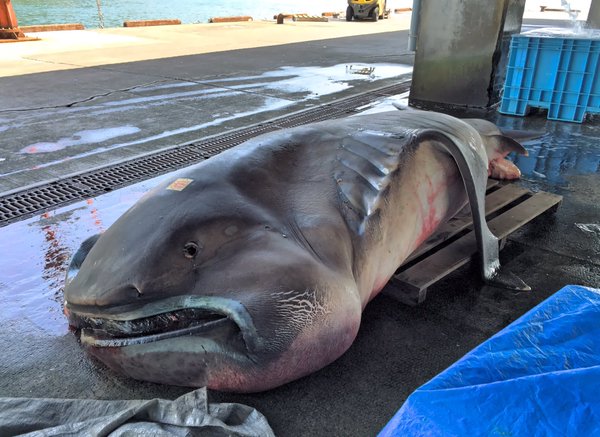 The shark was unintentional netted yesterday morning near the Mie Prefecture around three miles off the Owase Port and has reportedly been sold at a fish market.
It is estimated the shark weighed around one ton (907kg) and was around sixteen and one half feet long (5M).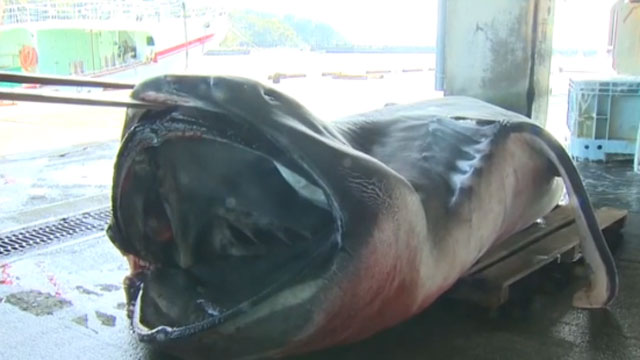 The shark lives in extremely deep water with one specimen reportedly caught in 660 feet of water.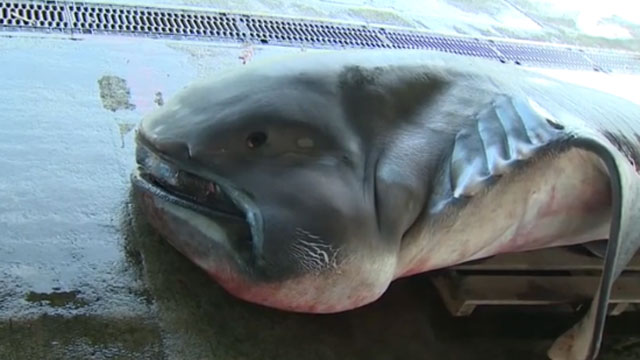 Megamouth sharks are one of three known plankton feeding sharks.  Both whale sharks and basking sharks also use their large mouths to feed on plankton.
According to Shark Devocean the megamouth shark may "make use of a highly reflective, luminescent mouth, which may act as a light trap to attract prey (imagine its mouth like an underwater electric flytrap found in kitchens). It has also been proposed that a bioluminescent strip above the mouth may also be used in a similar way, although neither of these behaviours have been proven".
This is the 61st know specimen to have been caught or seen.  Two were found in 2014 and one in 2015.
The unintended netting of this shark illustrates an issue that has become an unfortunate side effect of commercial fishing called bycatch. When fisherman catch non target species it can quickly up set the delicate Eco balance of the ocean. Just last moth a 1,000lbs great white shark was unintentionally caught in China.