An American diver was bitten Nov. 11 by a shark off the coast of Baja California Sur.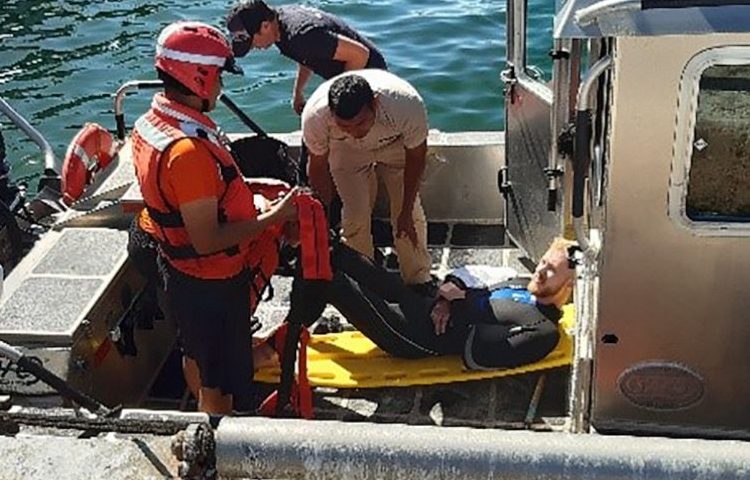 A 23-year-old man was diving in Magdalena Bay when a shark grabbed his right forearm. The unidentified diver was able to swim back to his boat and notify authorities who came to his aid.
A naval search and rescue team collected the injured man and took him to the port of San Carlos where he was transported to the local hospital by ambulance.
His injuries were not considered life-threatening, and it is unclear if he was spearfishing or pleasure diving.
Earlier this year another American was bitten by a shark in Mexico.
Alex Wilton, 32, was vacationing with his girlfriend in the village of Troncones in the state of Guerrero March 21.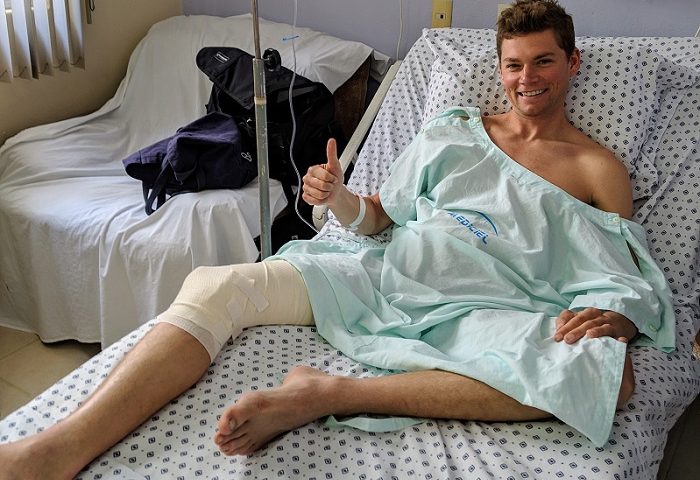 Wilton decided to go for a swim and headed out past the shallow breakers into deeper water. He had been swimming freestyle for about 5 minutes when a shark grabbed his right leg.
"The first experience I had was my entire right leg being lit up with pain and being knocked," Wilton told Tracking Sharks.
He saw a large shark about 3 to 4 feet away before he surfaced to take a breath of air. When he put his head back under the water, the shark was gone.
Wilton then began the 50 to 100 yards swim back to shore.
"The horror and fear of that swim . . . I can't describe it," he said. "I stopped twice to look behind me, looking above and below the water. And if I had seen just a sliver of gray or white it would have been a whole other scenario … not sure if I would have been able to keep swimming."
He eventually landed on the beach and after a harrowing journey, made it to a hospital.
In 2018, a fatal shark attack was reported in the Gulf of California.
Nahum Verdugo Aguilera, 35, was diving for mollusks off Puerto Penasco with a group of divers from the vessel Lidia Isabel Dec. 18, 2018.
Aguilera entered the waters of Puerto Penasco, Sonora, around 11 a.m. and was found floating a few moments later.
A shark had severed the diver's left leg, ripped open his right thigh and lower abdomen. It is very likely that he either landed on, or nearly on top of, the shark. Due to the massive wound, he expired quickly.
There have been a total of 88 shark attack bites (79 with injury, 23 of which are considered provoked*) publicly reported and verified in 2019.
All locations have been marked on the 2019 Shark Attack Map.
Five fatal**; 48 were reported in the U.S. (including one fatal), with 26 occurring in Florida (5 provoked) 14 in Hawaii (3 no injury, 4 provoked, 1 fatal) and 3 in California (2 no injury). Fifteen have been reported in Australia, zero fatal. Four unconfirmed bites worldwide are not included in the total count.
*Provoked defined as spearfishing, feeding sharks, fishing, etc. (listed with green marker).
**Not including four unconfirmed/possible scavenge