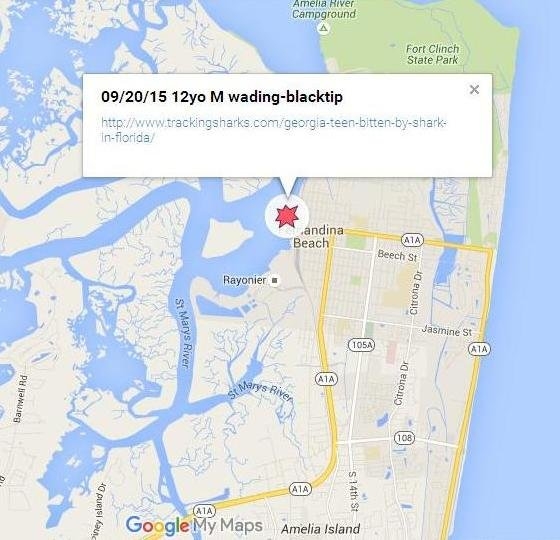 A teen from Georgia was bitten by a shark at Fernandina Beach, Florida.
Joshua Bitter was was in waist deep water when the shark bit his right leg near his knee.
The 12-year-old punched the 4-foot shark, but it bit him a second time.
Beach-goers were able to help the young man to the shore.
Emergency personal treaty the young mans "significant" wounds on scene and he was taken  UF Hospital for further treatment.
His father spotted the sharks dorsal fin and believed it to be a black tip shark.
This is the second shark bite reported on Sunday in Florida and a third occurred in Hawaii.
All locations have been marked on the 2015 shark attack bites tracking map.