A great white shark has been photographed breaching the waters of Lake Macquarie, Australia.
Jeff Adams, who has been sailing the lake for 35 years, saw a buoy floating under the surface and decided to take a closer look.
He spotted the 9-foot shark had become entangled in fishing line and was attempting to free itself.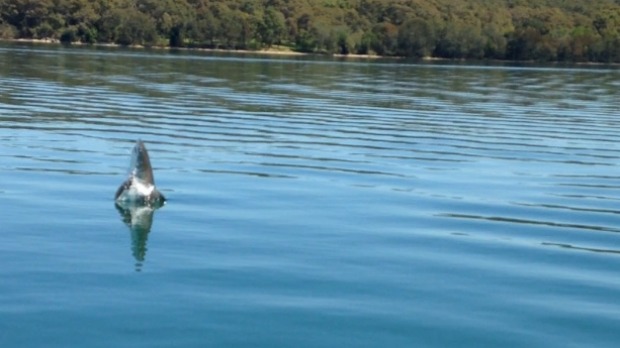 Mr. Adams had his Smartphone ready and was able to film the shark as it breached the water in a last ditch effort to remove itself from the line.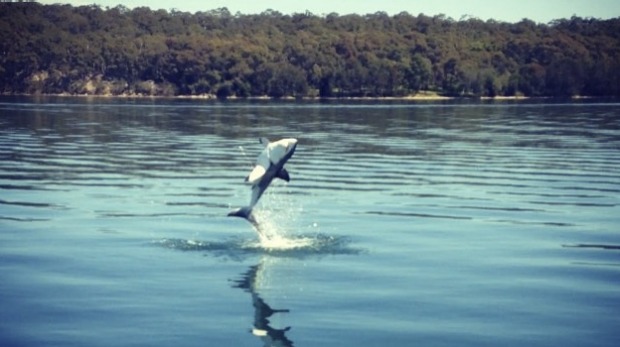 "I was really concerned about the welfare of it; it was obviously stressed when it jumped out of the water trying to get the rope untangled. It was a once-in-a-lifetime thing – just so extraordinary to see," he told The Sydney Morning Herald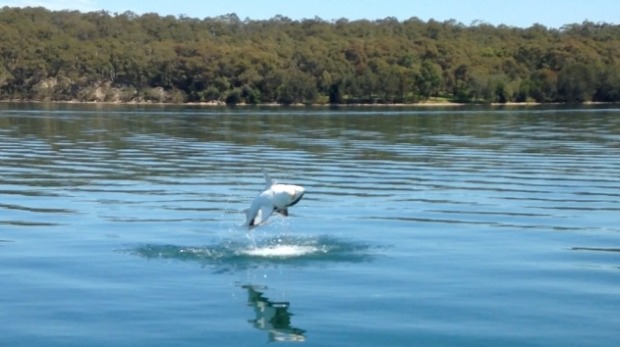 Unfortunately, it is unknown if the shark ever freed itself, but on a positive note Lake Macquarie appears to be a decent environment for white sharks, minus the loose fishing gear.