A hand found inside of a tiger shark's stomach off Reunion, a French island in the Indian Ocean, has been identified as that of a vacationing Edinburgh man.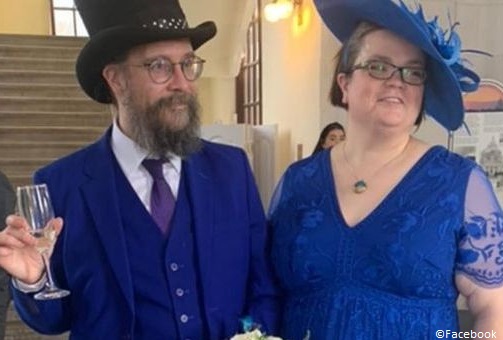 Richard Martyn Turner, 44, was snorkeling alone in the relative shallow waters of lagoon de l'Hermitage, Saint-Gilles, on Reunion Nov. 2.  
The area is around 6 feet (2m) deep and protected by a coral reef from ocean waves, but also connected to a deep-water channel.
When Mr. Turner failed to return from his snorkeling trip, his wife Verity reported him missing and a search began.
Police used divers to scour the reef, deployed boats and a helicopter as well as used sniffer dogs onshore, but all failed to locate Mr. Turner.
In the following days, five tiger sharks deemed to be a threat to ocean users were captured.
On Nov. 5, a necropsy was performed on a 10-foot (3m) long shark and a human hand and forearm was removed from the shark's stomach.
The hand was identified by Verity Turner who recognized her husband's wedding ring. It is unknown if Mr. Turner became ill while in the water or was attacked or scavenged by the shark.
Tiger sharks are known as the trash cans of the sea and will eat almost anything, including tires and discarded metals.
It is unknown if Turner passed away due to drowning or other ailment and his body was scavenged or if he was killed by the shark.
In 2017, a North Carolina woman lost her forearm to a tiger shark and survived the incident. However, she was only bitten once and was not alone. Severe shark attacks require immediate medical attention. If wounds are not addressed quickly blood loss and shock can result in a heart attack or directly cause death.
Several fatal shark attacks have been reported on Reunion. The majority occurred in murky water and involved surfers or body boarders.
Earlier this year a surfer was killed by a shark around 7 miles south of lagoon l'Hermitage.
Kim Mahbouli and several friends who were wearing shark repellent devices on their ankles were at Saint-Leu when Mahbouli, who was not wearing a device, disappeared into the water just before 4:26 p.m. local time May 9.
The 28-year-old's body was later recovered with initial reports indicating his leg had been severed.
Floris Huet, 41, was killed by a shark on the east side of the island Jan. 30. He was around 16 feet from shore when a shark tore off his leg.
Multiple shark meetings have taken place on the island throughout the years and several theories have been presented to understand why so many fatal shark attacks have occurred in the area.
Tracking Sharks would recommend all surfers in the area use shark deterrent devices and carry tourniquets.
There have been a total of 87 shark attack bites (78 with injury, 23 of which are considered provoked*) publicly reported and verified in 2019. Five fatal**
All locations have been marked on the 2019 Shark Attack Map.
Forty-eight were reported in the U.S. (including one fatal), with 26 occurring in Florida (5 provoked) 14 in Hawaii (3 no injury, 4 provoked, 1 fatal) and 3 in California (2 no injury). Fifteen have been reported in Australia, zero fatal. Four unconfirmed bites worldwide are not included in the total count.
*Provoked defined as spearfishing, feeding sharks, fishing, etc. (listed with green marker).
**not including four unconfirmed/possible scavenge