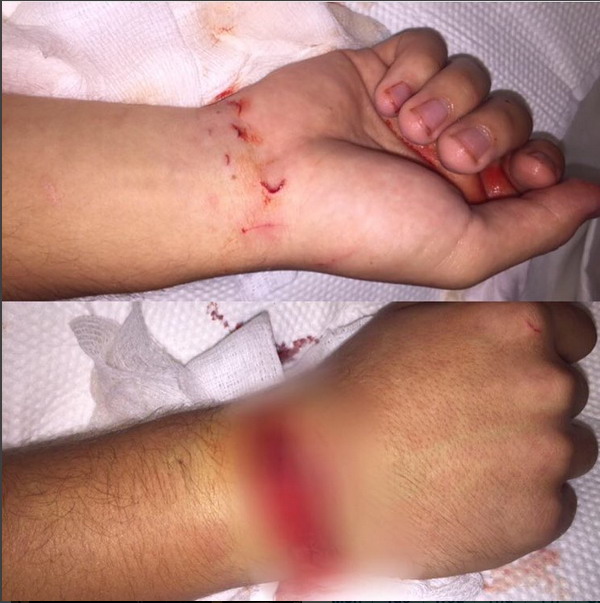 Flippo Schiavo was bitten by a shark at Vilano Beach, Florida around 7:30 am on Sunday.
The 16-year-old was photographing waves/fish and as he ducked under the water a shark bit his arm.
He told CBS affiliate WJAX-TV "I come up and there was a big gash on the side of my wrist"
Unfortunately three tendons in Mr. Shiavo's right hand were damaged and he lost movement of his wrist.
There have been three bites reported in the same general area over the past week.
Dawn and dusk are feeding times for sharks and it's best to stay out of the water at theses times.
Late summer is also the spawning time of the mullet fish, who swim from rivers to spawn in the ocean.
You can see all locations on the 2015 shark attack bites tracking map.