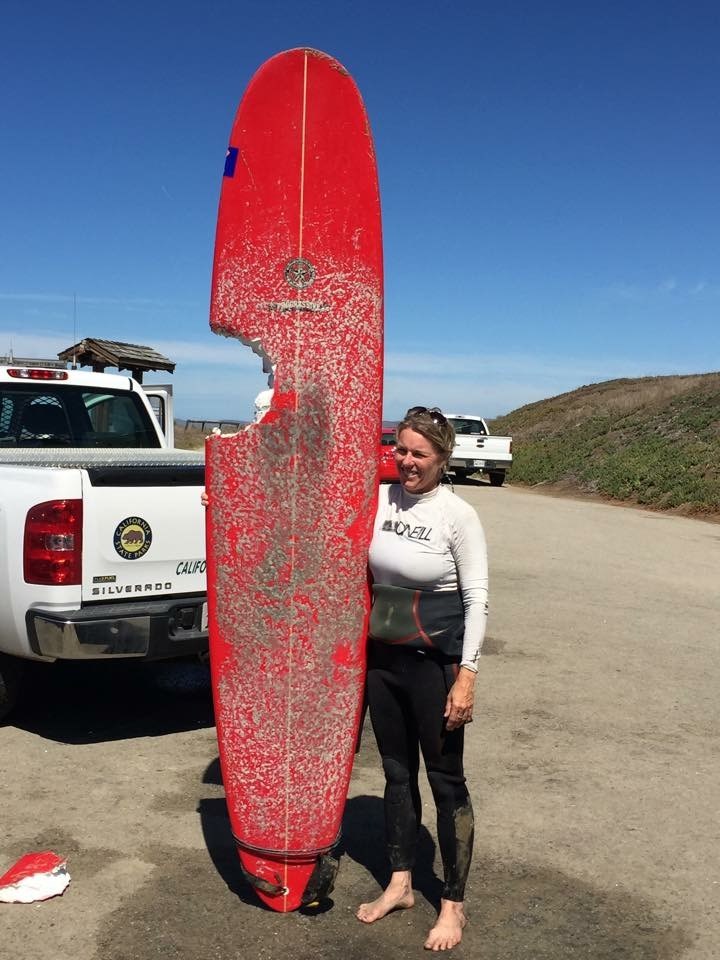 A juvenile great white shark has taken a bite out of a surfer's board in California.
The surfer, Elinor Dempsey, was uninjured and was able to paddle back to shore.
Others in the water reported seeing a six foot shark, though it did not make any other aggressive moves.
The bite mark measured 14-inches wide.
The incident occurred around 10am in Morrow Bay on the North end of Morrow Strand.
Warnings about the incident have been posted and will stand for the next 72 hours.
The location has been marked on the 2015 shark attack bites tracking map under interactions.