A teen was bitten by a shark in Destin, Florida on April 2.
Caitlyn Taylor was swimming with friends in the Gulf of Mexico near 1040 Highway 98.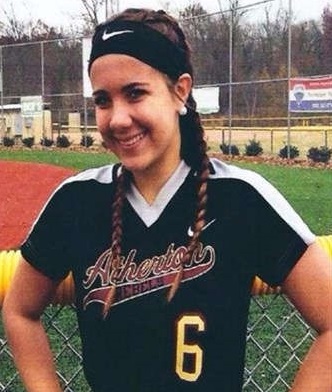 According to witness, the 17-year-old was on the second sandbar around 3:00 p.m. when a five-foot long (1.5m) shark swam past Taylor's sister and brushed her leg. Her mother Tracey said Caitlyn saw the head of the shark coming towards her in a wave and she started to swim back towards shore.
The shark then grabbed her and lifted her off the bottom and the teen punched the shark on its snout.
"The helicopters have been flying over all day, but I noticed one started circling around," witness Francis Thelen told the NWF Daily News. "I thought that was kind of odd, so I stood up and saw a young lady coming out of the ocean being supported by two of her friends."
He initially thought the girl may have been caught by a riptide, but then he saw the blood.
"Then I looked down, and you could see blood coming from her thigh…she was bleeding pretty good. She was lucky it didn't get her femoral artery, because that could have been really serious," he said, adding that the bite radius did not look that big.
Emergency personal were dispatched to the scene and a helicopter was requested to airlift the softball player to the hospital, however, medics canceled the request at 3:20 p.m.
Taylor, who is visiting from Kentucky, was taken by ambulance to the Fort Walton Beach Medical Center.
Caitlyn's mother said the teen had several bite marks on both legs that required around 80 stitches and she has cuts on her hand. She also said that Caitlyn's athleticism helped protect her as the main arteries in her legs were covered by strong muscles.
Beyond lucky to be alive and well and thank you to everyone for the support and wishes and I'm going to be okay, love you guys❤❤❤ pic.twitter.com/wm6wVryVzw

— Caitlyn Taylor (@cbt212) April 3, 2017
The beaches in the area will remain open.
While Florida is known as the shark attack bite capital of the world, the Gulf of Mexico has a relatively low number of negative shark encounters.
The last shark attack bite reported near Destin occurred in July 2014 when Terrell Moore, then 39, was bitten on his foot while fishing off an Okaloosa Island sandbar. His injuries were not life threatening.
There has been a total of 19 shark attack bites in 2017, 1 of which was fatal; 6 were reported in the US, all of which occurred in Florida.  Five were reported in Australia, none of which were fatal.
All locations have been marked on the 2017 shark attack bites tracking map.
In 2005 Jamie Marie Diagle died after loosing a large portion of her leg to a shark while boogie boarding near the Sandestin Golf and Beach Resort, which is near Destin Florida. The 14-year-old was around 200 to 250 yards (183 to 229m) offshore when an estimated 11 foot (3m) long bull shark bit her leg and drug her underwater.
Surfer Tim Discus paddled over to the teen and found her floating face down in a large pool of blood. As he attempted to rescue the girl, he saw the shark attempting to bite the girl again and he was able to punch it in the snout. Discus said the shark followed and lunged several times as he and two people on a raft pulled the girl towards shore.
She was pronounced dead at the hospital.