Kelton Beardall was bitten on the foot by a shark in Florida around 5:30 pm on Saturday.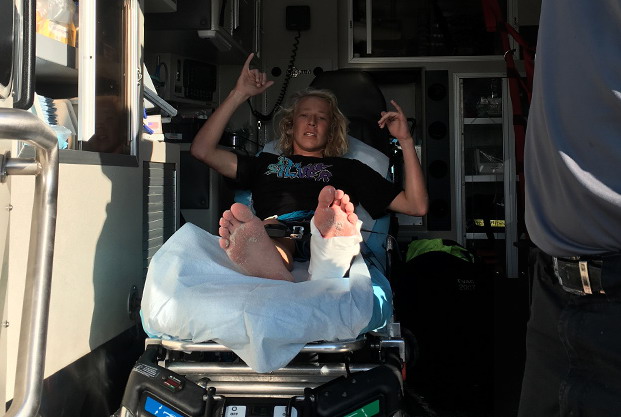 The 15-year-old was surfing around 75 yards off the New Smyrna Beach jetty when he was bitten on the left foot.
He had just completed a trick on his surfboard and he came down onto the shark.
"I landed just my body on the edge of the shark and then I felt it and it bit me once and it almost didn't hurt me that bad. I maybe thought I stepped on a shell or something like that. But then two seconds later it bit me again and I thought it took my whole foot and that's how bad it hurt." Beardall told WESH2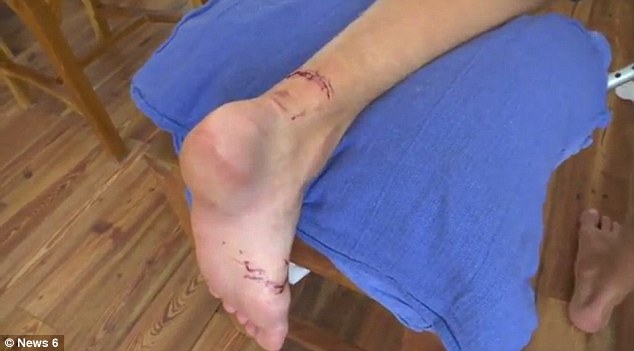 The Fletcher High School students foot was damaged near his Achilles tendon leaving him unable to walk.  Thankfully a good Samaritan realized Beardall was in trouble and pulled him out of the water.  He told Fox35 "If he wasn't there, I would have just been laying there, like, screaming for somebody to come get me cause I couldn't walk and my mom's car was so far down the beach I couldn't get there,"Beardall said.
Ocean rescue was alerted and treated the wound on scene.
Mr. Beardall was then transported to the hospital, where he received stitches and won't be able to surf for a few months.
He said "I'm just so thankful it didn't get my whole tendon and didn't get my whole foot, when I looked and saw I still had my foot I was so happy."
The whole Beardall family was very thankfully for the stranger who helped the teen out of the water.
Kelton's brother Adam Hansford said "If it wasn't for that guy, the random dude, I'm sure my brother would have lost a lot more blood and had probably more damage cause he probably would have tried to walk on it which would caused more damage."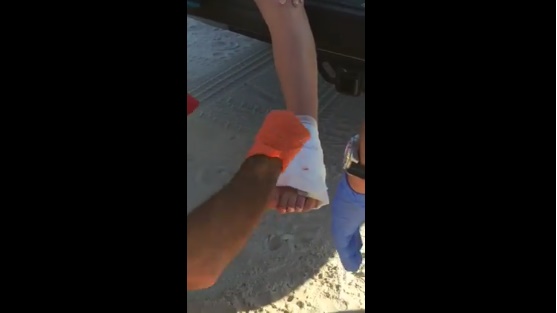 According to Fox 30 rescue personal said the bite "may have been from a bull shark."
Normally bites around New Smyrna are minor and due to black tip or other small shark chasing bait.
The location has been marked on the 2016 shark attack bites tracking map.