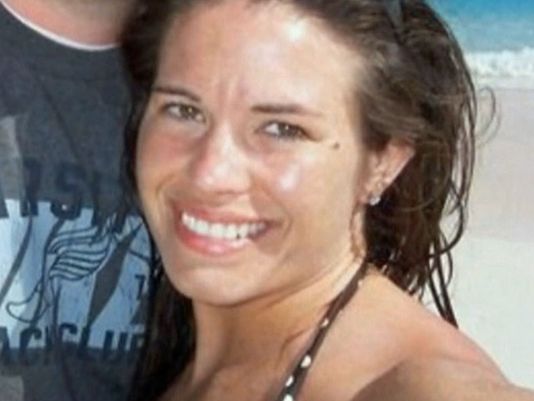 Updated: 1/14/15
Lacey Webb Martin was snorkeling* in the Bahamas Monday when she was bitten by a shark.
The 34 year old Dallas woman was celebrating her anniversary with husband Britt on their annual trip to Abaco Island.
The couple were snorkeling in around 8ft of water off Tahiti Beach when an eight-foot shark  bit her back.
A tooth was left in the would which was originally thought to be from a tiger shark.  KYTX reports it may be from a great white.
Britt Martin told Local 10 "She was so calm that I thought she was kidding," "So I swam over there and she pulled herself up on the boat and she was missing half her back."
Thankfully she was able to receive medical assistance fairly quickly.
"We pulled her up on the boat and just wrapped her in a tourniquet with towels and, luckily, there was a doctor on one of the other boats from New York and she came over and they radioed the medics."
She was flown to Memorial Regional Hospital for treatment, where she will be hospitalized for at least three weeks.
"You know, you hear about it on TV, but you just never think, 'Hey, this could happen to us on vacation," Mr. Martin said.
Mr. Webb added "She didn't scream; the doctor said that's what kept her alive."
Please keep Mrs. Martin in your thoughts and prayers.
This is the third bite/attack of 2015.