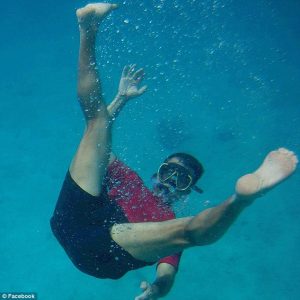 Yves Berthelot was killed by a bull shark while snorkeling in the shallow waters near  Kouare island New Caledonia, France.
The fifty-year-old was close to shore and only a few feet from the catamaran he and friends had chartered.
Mr. Bethelot received bites to his leg, arm and groin on Saturday.
A military police spokesman told local radio: "It was really a savage and sudden attack.  Most people on board were health workers.  The first aid given was significant but the injuries were such that unfortunately there was not much that could be done."
The shark was between 10 to 11 feet long.
Please keep Mr. Berthelot's family and friends in your thoughts and prayers.
This is the twenty-second shark attack bite of 2015 and the sixth fatality.
On April 29, 2015 another snorkeler was killed in Hawaii.
The location has been marked on the 2015 shark bites attack tracking map.