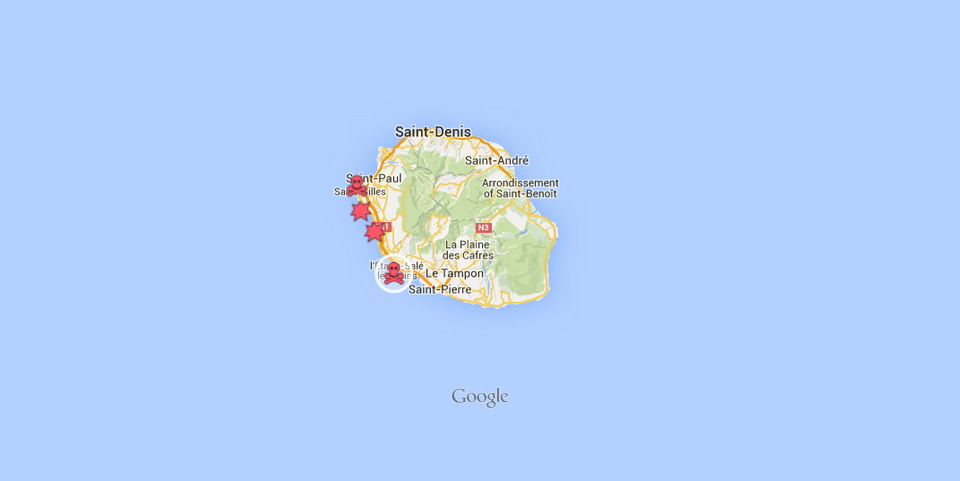 A surfer was bitten on the forearm by a shark off the St Leu channel in La Reunion, France today.
The man has been identified as a local 40-year-old named Rudolph.
Davy Stolk told Zig Zag Magazine "Rudolph was paddling in through the channel and was just off the beach in front of the surf club when he got hit. Luckily he is safe and didn't lose his forearm, but the wounds are pretty deep."
He was conscious on the way to the hospital.
The incident occurred in very good weather conditions and in clear water.
This is the fourth shark related incident of 2015 in Reunion Island.
On June 1,  Eddy Chaussalet was bitten , Elio Canestri a 13-year-old surfing prodigy was killed and on February 14 Talon Bishop died after being bitten.
All location are marked on the 2015 shark attack bites tracking map.