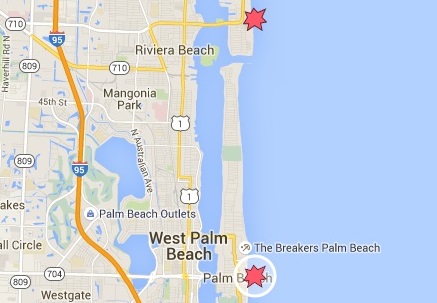 A swimmer was bitten by a shark in Florida November 15.
Around 11 a.m. Sarah Rose went for a swim off Palm Beach and was only a few feet off shore when a shark grabbed her calf.
She was only a few feet from the shore off Palm Beach when the shark bit her left calf.
Ms. Rose was taken to the Good Samaritan hospital where she received 50 stitches and had a consult for plastic surgery.
"Please, please, anyone reading this share and beware that while I love our oceans there are serious water hazards to be mindful of. I thank God to be in one piece and have a loving support system while I recover," she wrote on Facebook.
On the same day on Singer Island, near Ocean Reef Park a surfer was bitten on the hand by a shark.
Both locations are marked on the 2015 shark attack bites tracking map.