A woman was bitten by a shark in Hawaii on yesterday.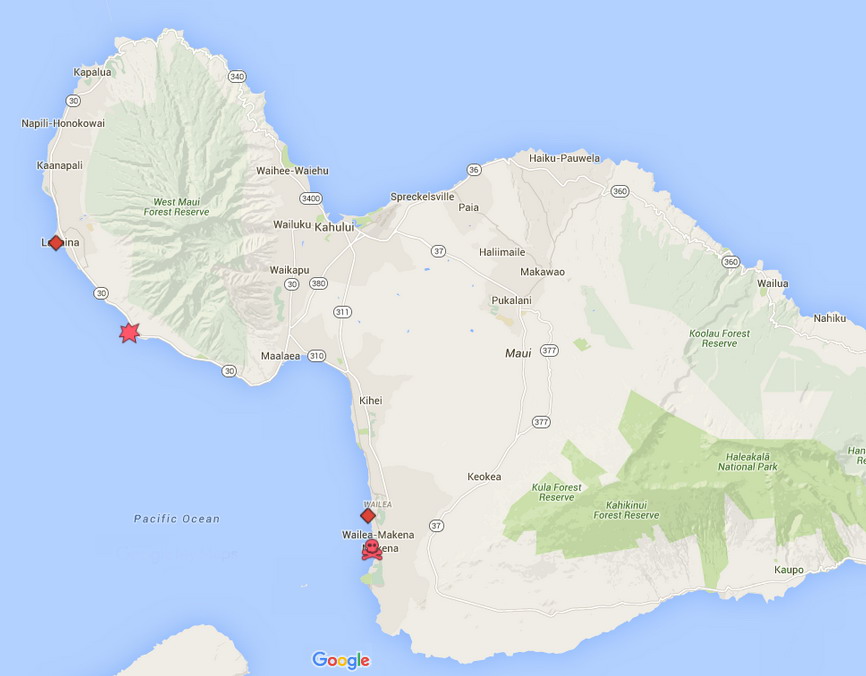 The unidentified woman was snorkeling with a tour group in Olowalu off of West Maui when the "minor" incident occurred.
According to the Hawaii Department of Land and Natural Resources the 46-year-old was in "18 feet of murky water when she felt a tug on her fin, and looked back to see a gray-colored shark swimming away. She was treated on the boat for a minor injury to her foot."
The report also stated "an on-board employee of the Teralani 2 tour company (reported) an eight-foot tiger shark was seen swimming away."
Officials with the Division of Aquatic Resources and DLNR's Division of Conservation and Resources Enforcement (DOCARE) followed the state's shark warning protocols and places shark warning signs, which will be up until 12pm today.
After the initial incident, Ocean safety and DOCARE officials patrolled the beach warning ocean users of the interaction.
This is the fourteenth shark attack bite of 2016, two of which were fatal and one unconfirmed.
Earlier this year, a 14 foot tiger shark bit a tourist's paddleboard off Wailea Beach in Maui. The man landed on the back of the tiger shark and fought the shark, but was physically unharmed.
In 2015 Margaret Cruse became separated from her partners while snorkeling near Makena in Maui. The 65-year-old was found floating face down with severe injuries to her torso. Her death was the only fatal incident in Hawaii for the year.
All locations are marked on the 2016 shark attack bites tracking map.