Updated July 10, 2019
A fatal shark attack has been reported in the Bahamas.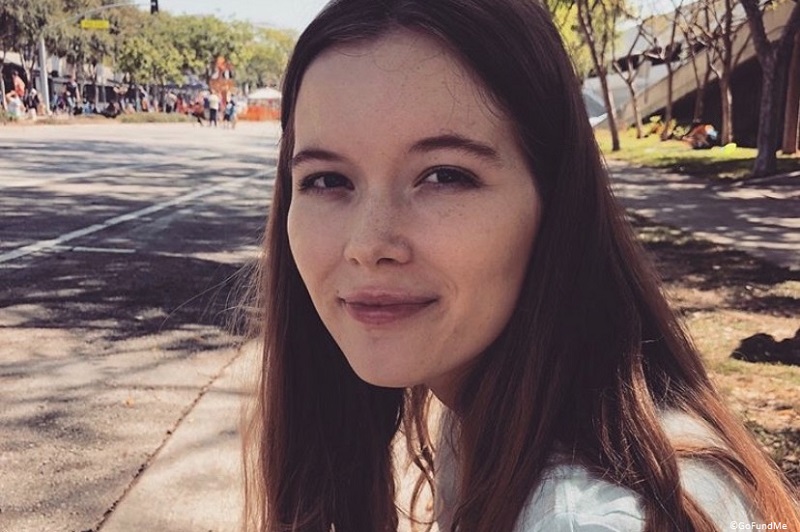 On June 26 Jordan Lindsey, 21, and her mother, Kami, decided to go on a snorkeling off the coast of Nassau with the Bahamas excursions company Sandy Toes.
The women were snorkeling in a roped off area off Rose Island, a "good bit away" from other excursion snorkelers, the family said in a statement.
Around 2 p.m. a shark attacked Jordan. Her mother said she swam to her aid and expected a boat to pick them up, but no one came.
Kami spotted two staff members who were on a hill, who told the pair to swim toward them "but a shark came between them and again attacked."
She pulled Jordan to shore where staff members pulled her out of the water.
"There was no medical attention provided to Jordan," the statement said. "They had no first aid kit — no basic supplies for any type of injury. It felt like a lifetime as they waited for a boat to arrive."
According to Bahamian officials, Jordan received significant injuries to her legs, buttocks, left arm and the shark had severed her right arm.
When a small boat finally arrived, it also lacked medical or emergency supplies, and a towel was used to cover Jordan's injured legs, the family said.
She was taken to a hospital in Nassau where she was pronounced dead.
According to the family's statement, Sandy Toes did not inform the family members who weren't on the excursion of the fatal attack.
"They overheard conversations from others that had been snorkeling and when they noticed people crying, realized the severity of what had happened and soon after, concluded that it was their precious Jordan who the snorkelers were crying for," the statement said.
Jordan, a student at Loyola Marymount University in Los Angeles, had been on vacation with her family from California.
The family shared their concerns to "ensure a tragedy like this does not happen again.
"We would not be able to live with ourselves if we didn't speak out and later hear that another family suffered the same devastating loss."
They said that tour operators should have clear emergency plans in place, be required to carry emergency medical supplies and train all staff trained in first aid.
To the family's knowledge no one spotted the shark before the attack. After the attack witnesses reported seeing a large tiger shark they believe was involved.
An autopsy will be performed at Princess Margaret Hospital in Nassau, after which the U.S. Embassy will assist with transporting the body to California.
"Jordan had the most beautiful, gentle soul and she will be missed deeply," her family wrote on a GoFundMe page.
Part of any money raised will be shared with the California location of the farm animal rescue group Gentle Barn.
According to witnesses, two other sharks were spotted in the area, but not involved in the attack.
This is the first shark attack reported in the Bahamas and the fifth fatal incident this year.
Two shark attacks occurred in the same general area in 2017. An unidentified female snorkeler nearly lost her foot to a shark off Rose Island Aug. 27.
Snorkeler Tiffany Johnson lost her arm to a tiger shark June 2, off Athol Island which is about 2 miles west of Rose Island.
In other news, a second person was killed in 2019 by a shark attack in Hawaii.
On May 25, Dr. Thomas Smiley, 65, was swimming 60 yards off shore at Honokowai Point near Ka'anapali Beach Park.
The recently retired dentist was swimming in clear 20- to 25-foot deep water around 9 a.m. when he was pulled under water. Witnesses reported the man's left leg was missing from below the knee.
Unfortunately, he had lost a significant amount of blood, and emergency responders were unable to revive him after he was pulled to shore.
Blood loss is significant concern in any shark-related incident.
As of June 27, 2019, there have been a total of 37 shark attack bites (34 with injury, 8 of which are considered provoked*) publicly reported and verified in 2019.
All locations have been marked on the 2019 Shark Attack Map.
Five fatal**; 20 were reported in the U.S. (including one fatal), with 7 occurring in Florida (3 provoked) 7 in Hawaii (2 no injury, 1 provoked,1 fatal) and 2 in California (1 no injury). Seven have been reported in Australia, zero fatal. Four unconfirmed bites, worldwide, not included in the total count.
*Provoked defined as spearfishing, feeding sharks, fishing, etc. (listed with green marker).
**One possible scavenge