A great white shark knocked a surfer into the water in Western Australia.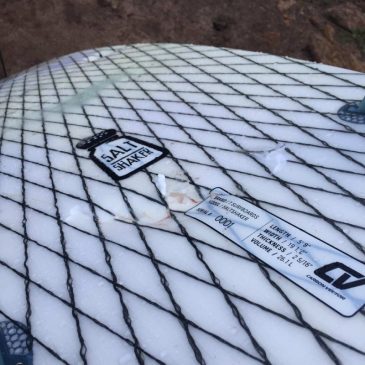 The woman and off-duty lifeguard Tom Van Beem were the only two surfers in the water at North Point around 6 p.m. September 25.
"I felt this water movement underneath me," Van Beem told ABC news. "I looked at the girl sitting next to me [and] she got knocked off her board.
"Then I saw the shark's body follow with the pectoral fin and the tail."
Van Beem checked to make sure the Belgian woman, who is in her 20s, was okay and the two quickly headed back to shore.
"I just put my head down and paddled as fast as I could," he said. "I had this sinking feeling that it was going to hit me, but luckily enough we made it to the rocks. We were all pretty shaken up. We're just lucky to be here."
The 24-year-old said the event hasn't put him off the water and he will surf again. However, it won't be at North Point, as the beach has been closed until September 28.
There have been seven other shark related incidents, two of which were shark attack bites, including one fatality, reported in Western Australia this year.
The first occurred February 25 near Coral Bay off Point Maud. A woman was snorkeling around 10 a.m. when she was bitten on the hand by a 5-foot (1.5m) bull shark. The unidentified woman was able to swim back to shore where she received first aid at a nurse's station before being transported for secondary care, which reportedly included stitches.
A fatal incident occurred April 17 at Kelp Beds near Wylie Bay in Esperance. Laeticia Brouwer was surfing with her father just before 4 p.m. when she was said to have been drug under water when her left leg was bitten off at the hip by a suspected great white shark.
On September 10, a man was bitten while swimming near Point Samson.
There have been a total of 80* shark attack bites in 2017, 5 of which were fatal*; 38 were reported in the US, with 25 occurring in Florida** and one in Hawaii. Twelve have been reported in Australia, one of which was fatal. Five unconfirmed worldwide and not included in the total count.
All locations have been marked on the 2017 Shark Attack Bites Tracking Map.
*Two may be scavenge. **One report may have been outside of Florida waters